September 2021, this is the Morta extraction season: we take you aboard our Land Rover into the heart of the Brière marshes in search of the precious raw materials from which the handles of your Morta knives are made…
On board for the photo album of our extraction season 2021!
ARRIVAL ON SCENE
It is 7 a.m. We leave at daybreak to avoid the overwhelming autumn heat that would render our extraction mission even more difficult.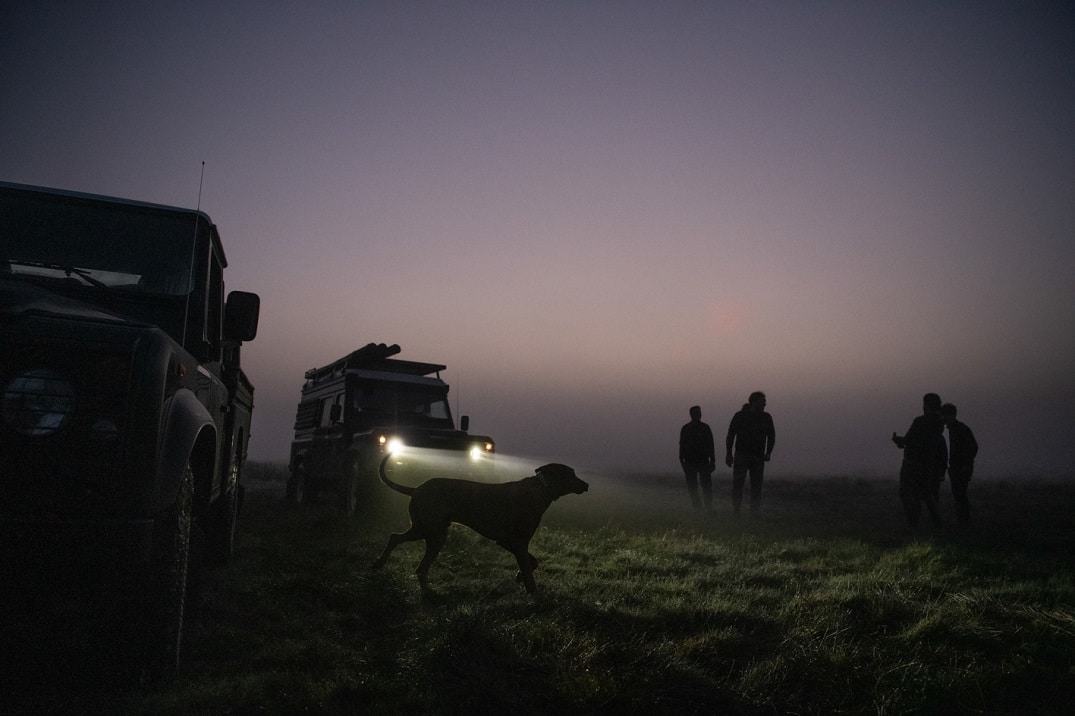 This year, the two Land Rovers have been revised and pampered because we are going to ask a lot of them !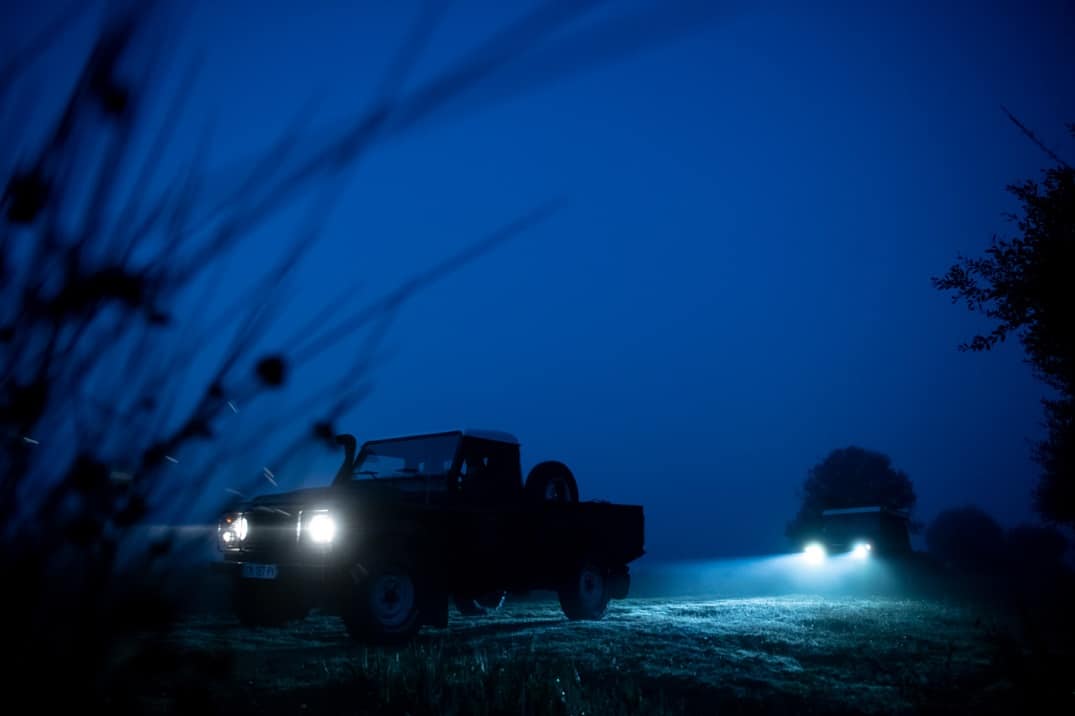 EXTRACTION OF THE MORTA: PROBING AND DIGGING
We finally arrived at the extraction site. How do we know that this is a good place for this activity? We do not know. It is by probing it that this part of the Briere will reveal to us if it wants to give us a little of its treasure.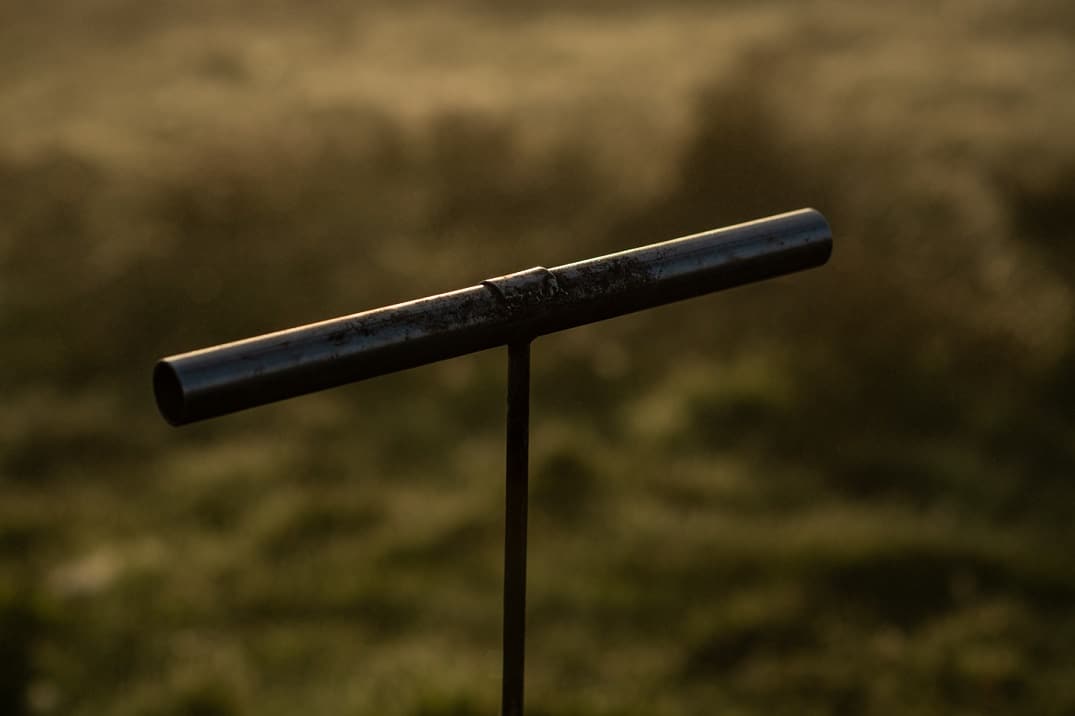 To know where to dig, you have to probe!
It turns out that after a good moment of digging, the probe indicates that a trunk of Morta is probably hidden there. Under our feet ! We must now dig…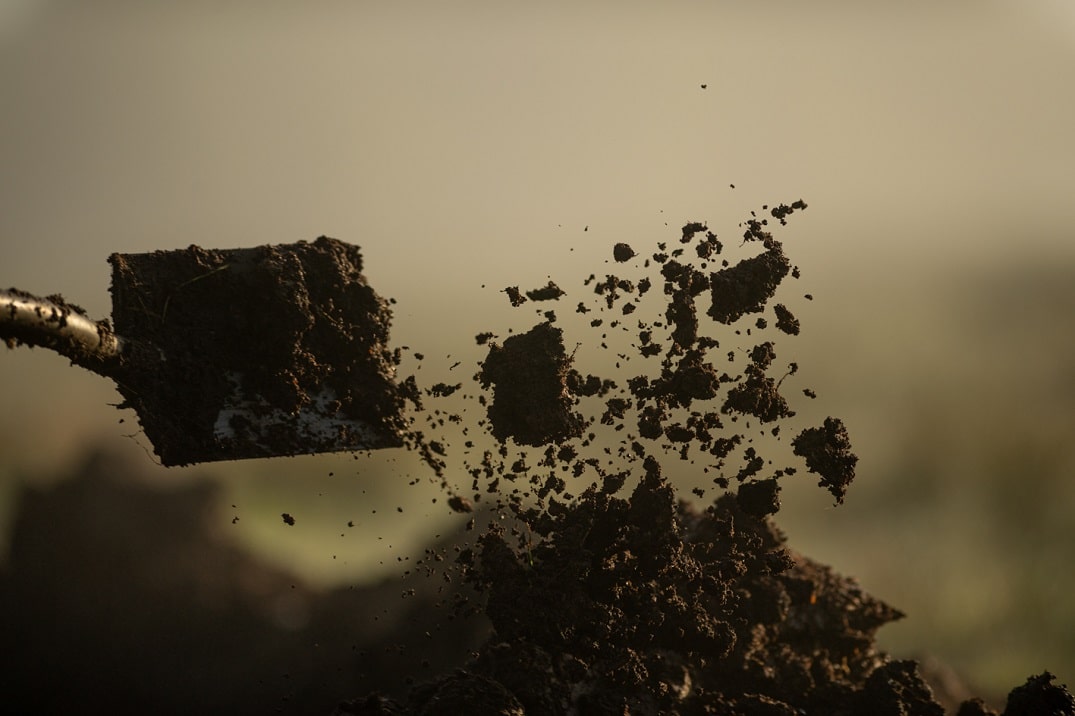 After probing, dig now!
We start with several people. We motivate and encourage each other. It must be said that the work is hard! But the surprise effect remains intact. As long as we have not taken out the trunk, it is impossible to know if it will be thick, dense and of good quality.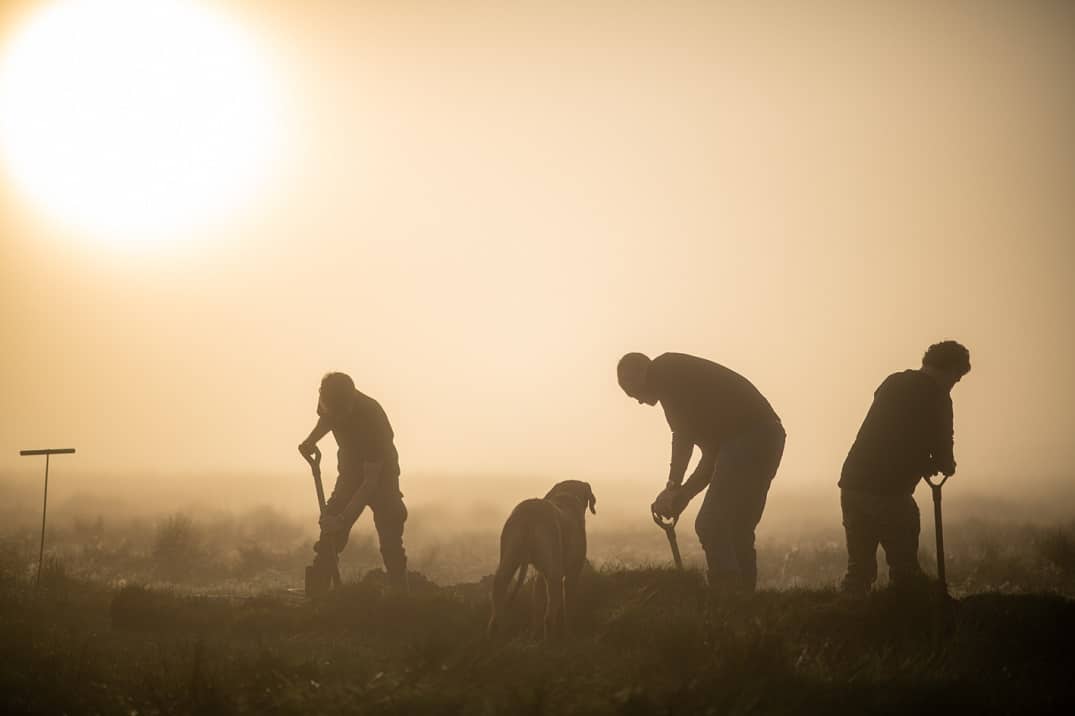 The task is difficult, we dig in team
A little kiss from Rio gives a little courage 🙂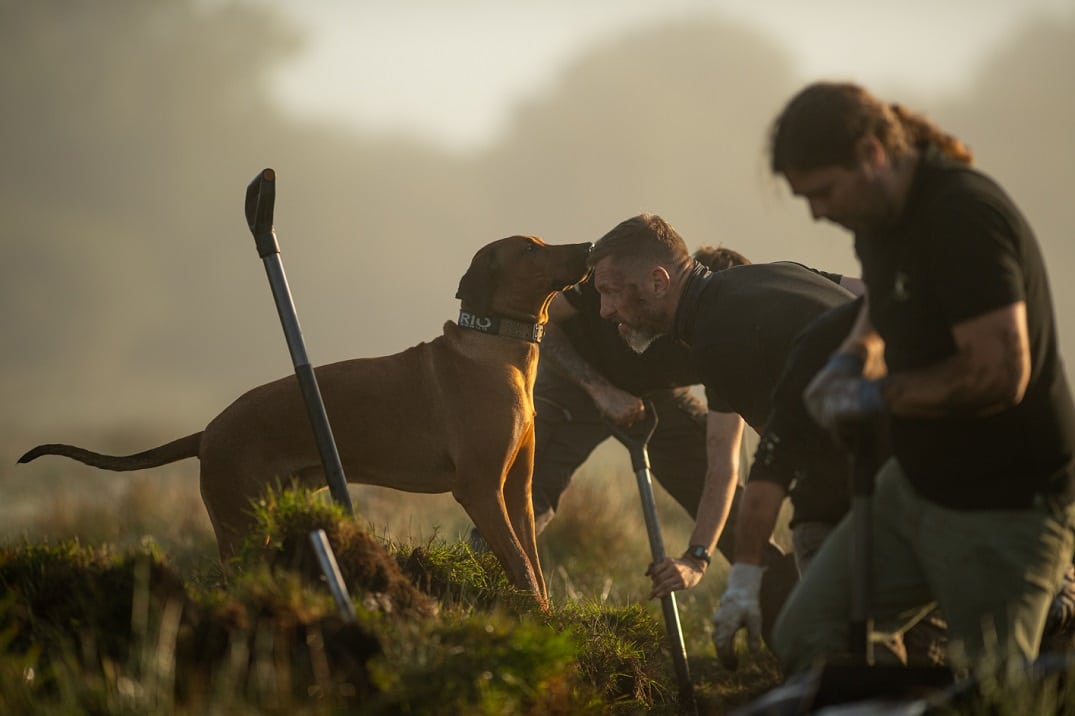 Mathieu is the last to arrive at the workshop, but fortunately, he already knew the extraction event for having participated last year. This is no reason to spare his efforts 😊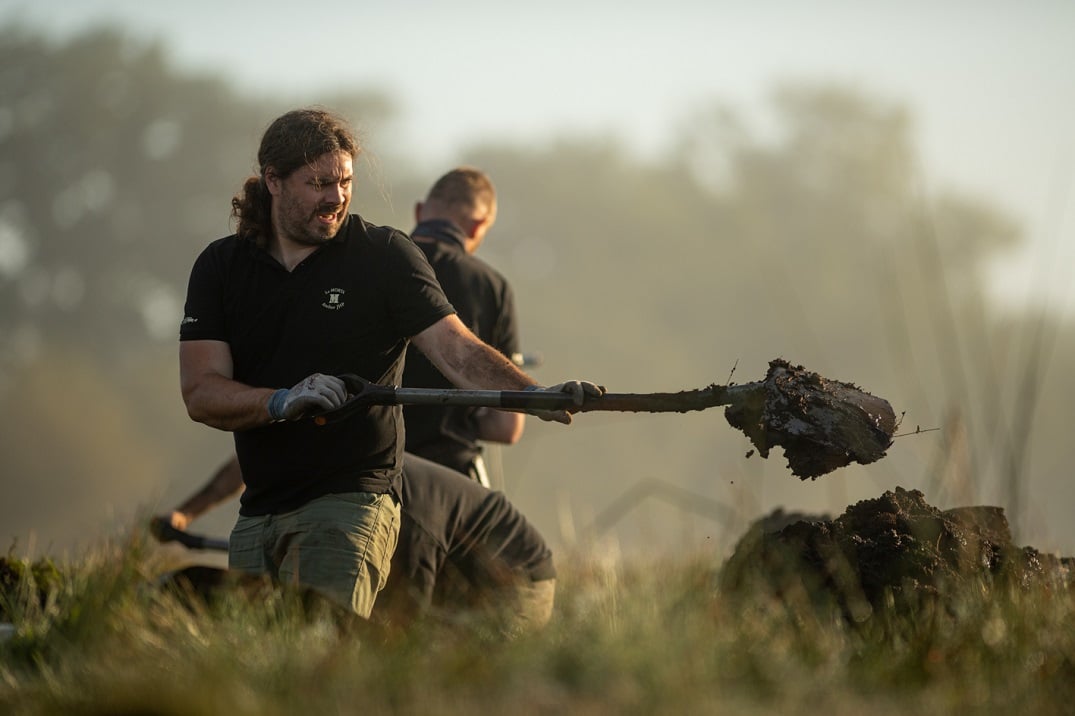 So Aymeric ? A little bit of slack ? 😉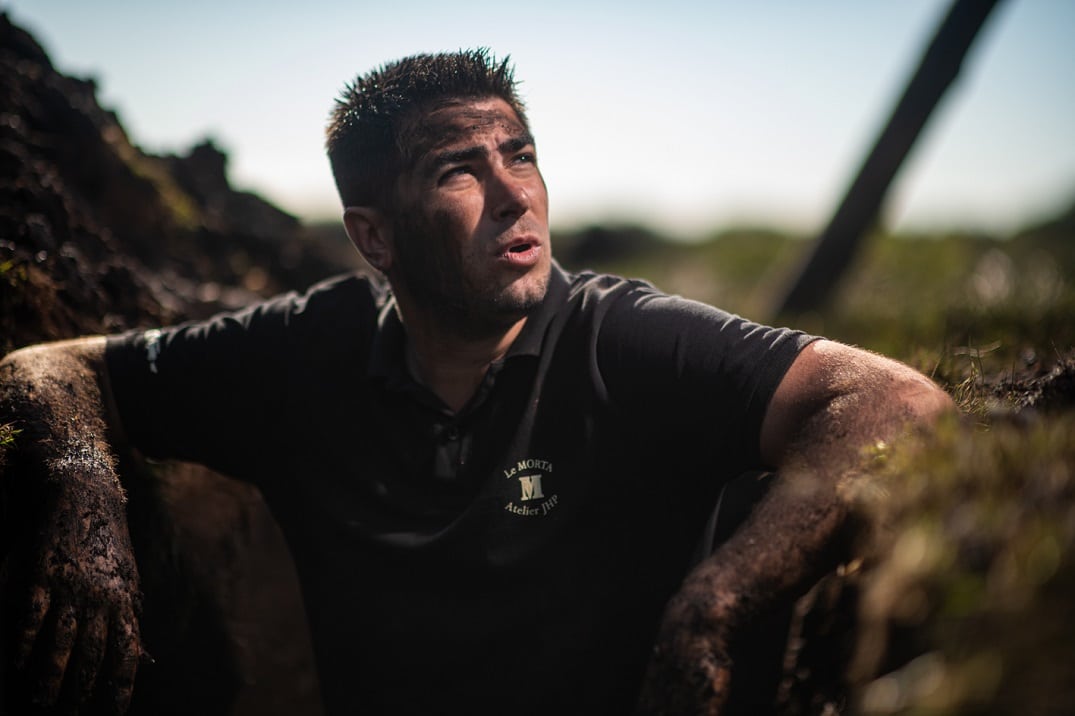 EXTRACTION OF THE MORTA : IT BECOMES CLEARER…
Once the trunk is free, passing the strap under the beast is a very complicated task. For this outing, it is Galaad who does it! Normal, he has just started his apprenticeship contract. During this time, we make fun of his intimate approach with the material and we encourage him !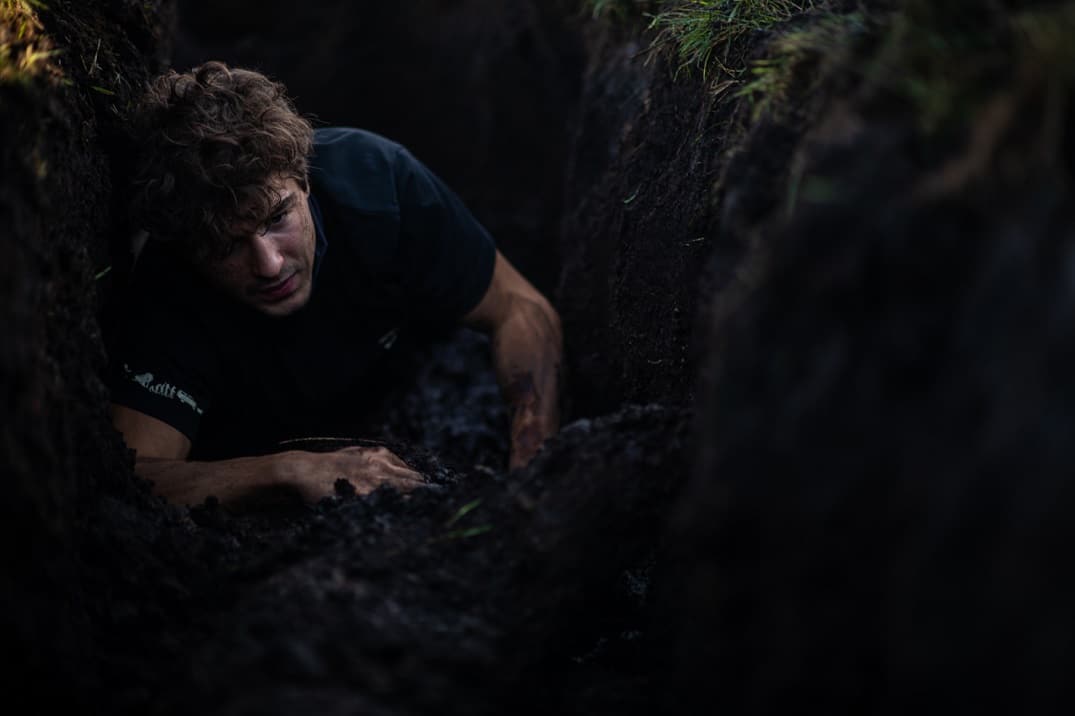 Installation of the goat: the indispensable tool to proceed to the extraction of the Morta by hoisting it out of the ground.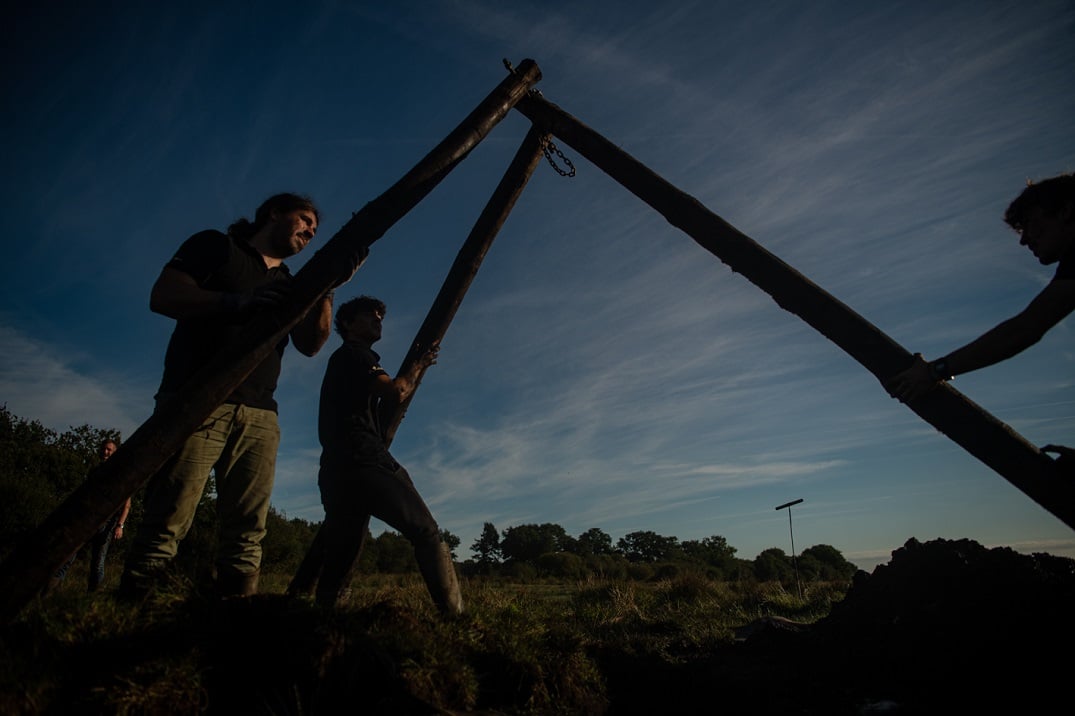 It must then be cut into 2 meter segments. Smaller, these trunks will be easier to handle when loading in the Land Rover.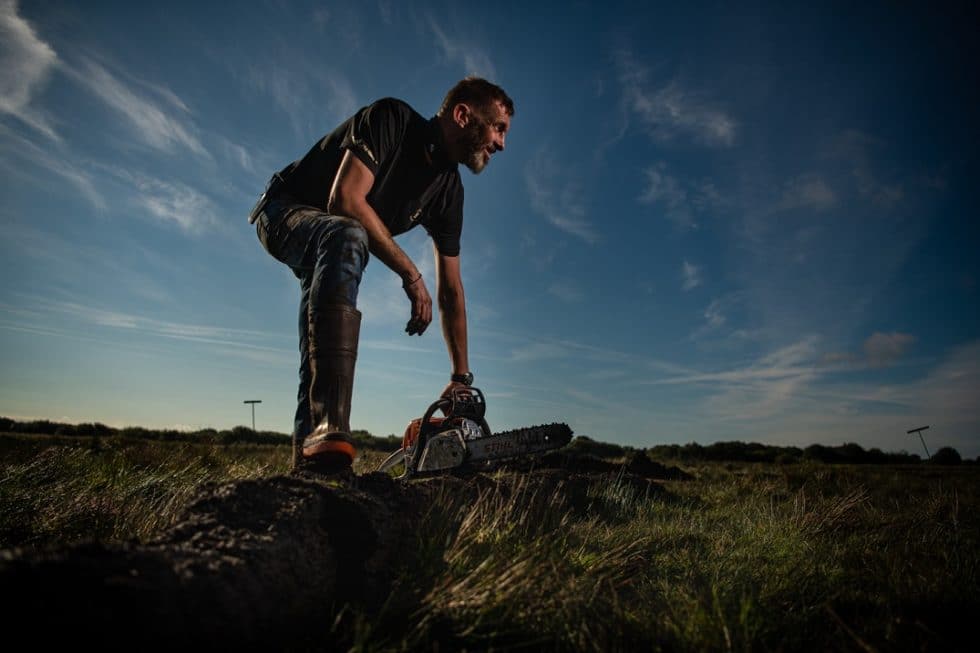 EXTRACTION MISSION ACCOMPLISHED
End of the day. Everybody is exhausted but happy. In the bucket of the 4X4, our precious treasure. It will take 20 trunks like this one to ensure one year of cutlery production.
And on the trunk, our faithful companion. He has grown up nicely and now has a sharper look and silky hair. And next to him is Rio 😀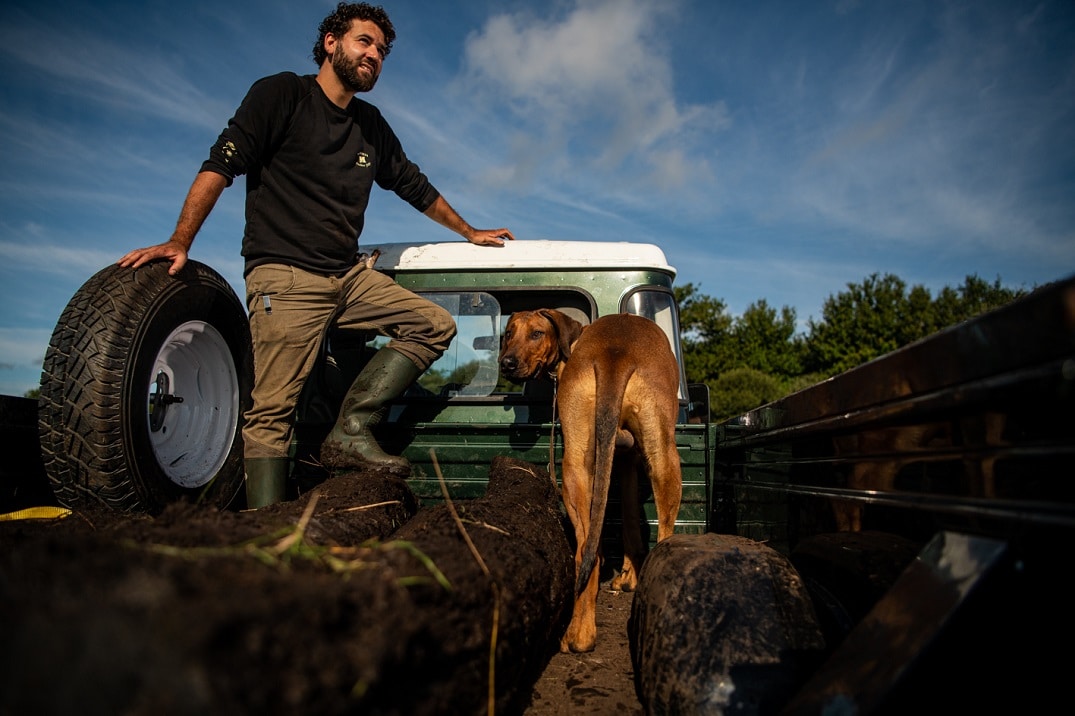 The Morta 2021 extraction season – Photographer : Erwan Balança – Copyright Atelier JHP – Morta knives