Atelier JHP's Fine Team
Buschcraft and top-of-the-line knives
We extract the fossilizing oak, after which Morta Knives are named, from the marshes. We make Morta Knives from rigorously selected materials. That is why we guarantee them for life.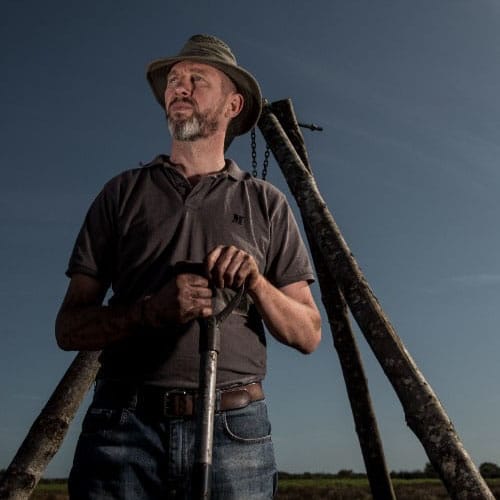 Jean-Henri PAGNON
Founder
JHP is the artisan cutler behind Morta Knives. A story that began in a shed at the bottom of the garden in 2011…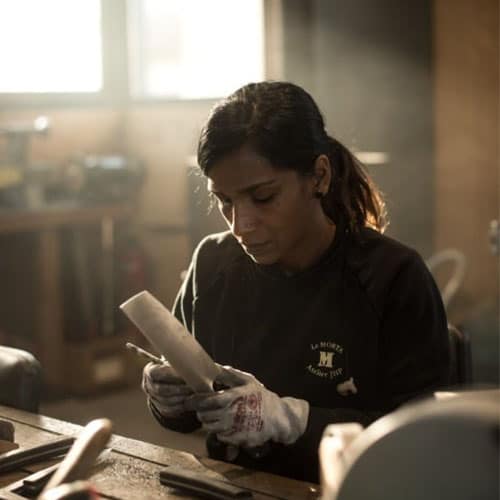 Vimala
Cutler
Extraction, forging, guillochage (file work), finishes, etc… Vimala knows how to do everything! She's the rare pearl everyone wants.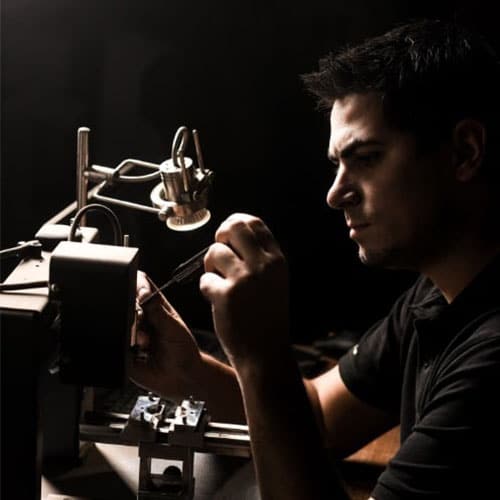 Aymeric
Cutler
Cutler in the workshop and serial poster on Instagram: it's thanks to him you know more about production!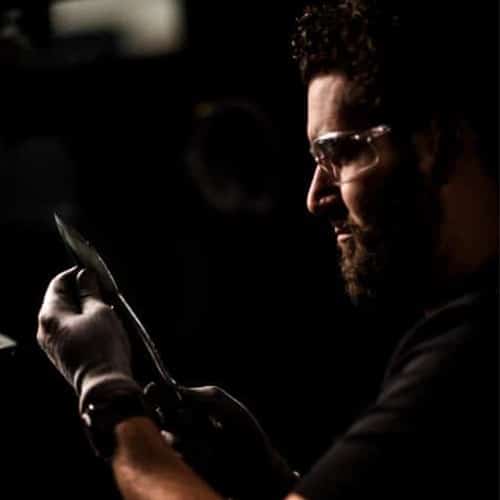 Alexandre
In charge of shipping and quality control
Alexandre controls the quality of the products and prepares the packets that arrive at your home… A key stage for our customers!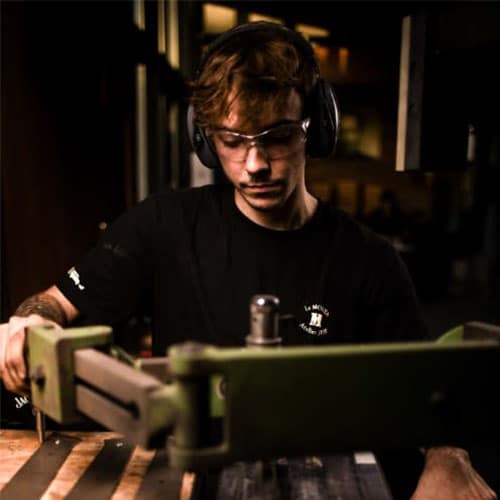 Pierre
Cutler
After 2 years of apprenticeship, Pierre joins the production team in the workshop. He is already a very good cutler…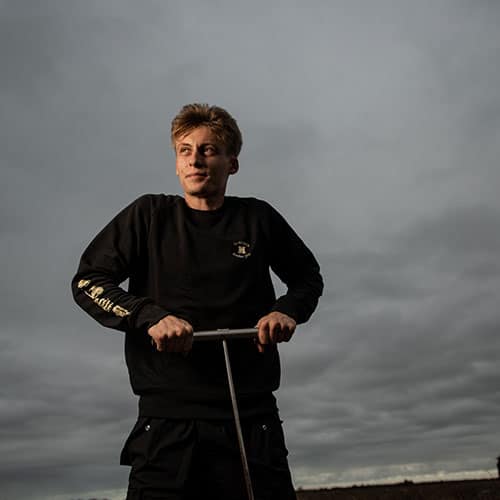 Antoine
Apprentice cutler
Plutôt réservé dans ses propos, Antoine préfère en découdre avec la pelle ou le Backstand. Un nouvel apprenti qui se donne à fond !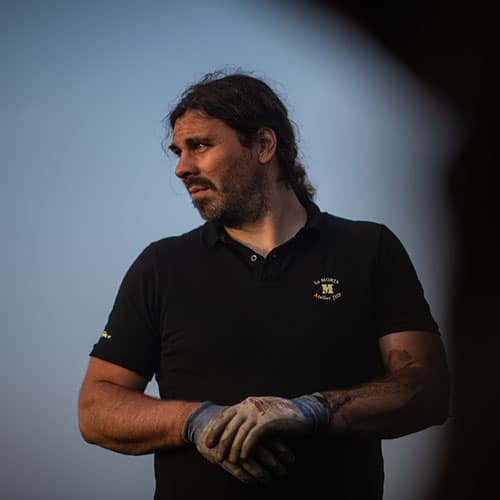 Mathieu
Workshop foreman
Toujours animé par l'envie d'aller plus loin, Mathieu propose des idées neuves avec un regard constructif. Une sorte de guide pour la production 😉
Manon
Apprentice cutler
Manon n'est vraiment pas une princesse. Plutôt une guerrière ! En apprentissage elle aussi. Assurément, une excellente recrue et une bonne camarade.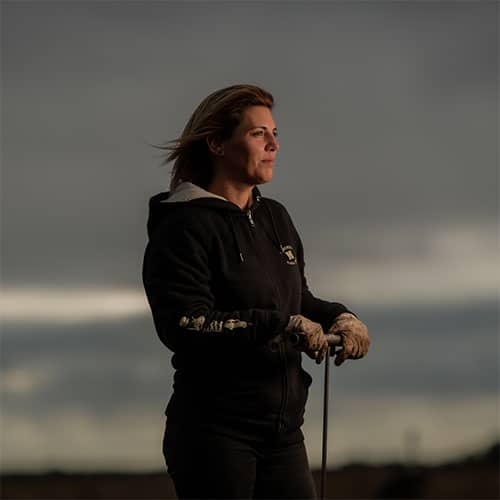 Charlotte
Binôme d'Alex
Accueil, expéditions, contrôle qualité et accueil clients. Charlotte est partout!
Une énergie folle du matin au soir !
La vitamine C de l'équipe !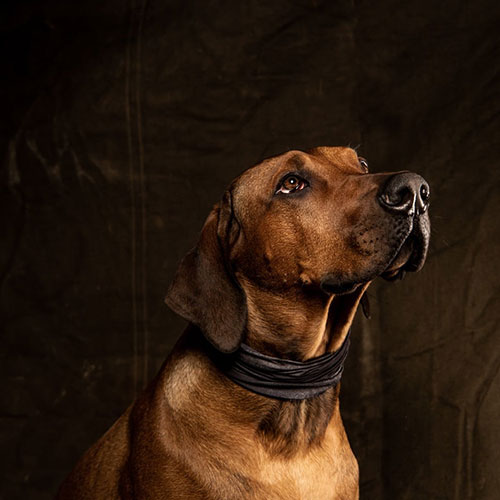 Rio
Reception
En charge de l'accueil du public. Néanmoins, Rio a horreur des caresses.
Un Cerbère de la porte en quelque sorte 🙂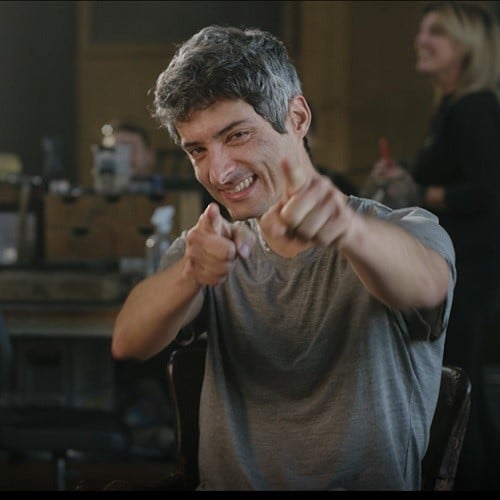 Guillaume JUIN
Video Maker
Guillaume starts at the quarter turn on the craziest ideas! Moreover, the crazier the idea, the more enthusiasm he shows to realize it.
The history of Morta knives
Some 5,000 years ago in Brière
In the bronze age, a beautiful oak forest reigned in place of today's marshes. By a geological upheaval, successive storms over time caused the trees to fall down where they were literally swallowed up by the peaty soil.
Trapped in this natural sarcophagus, with no air or oxygen, the trunks became loaded with silica and wonderfully preserved. This very noble wood that has endured for millennia is called Morta.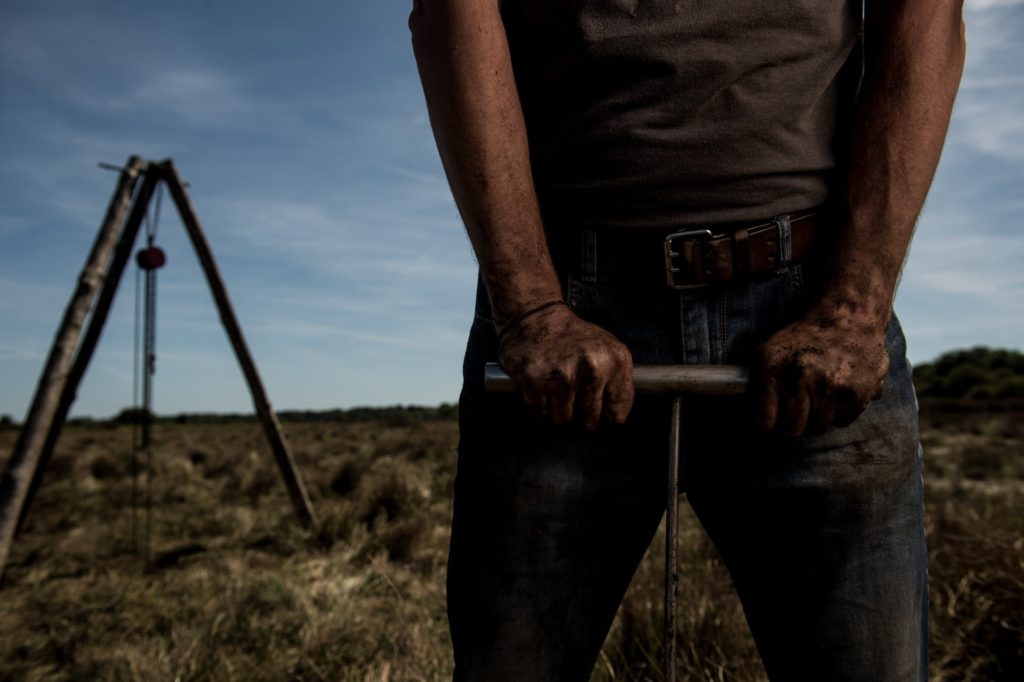 The extraction of Morta
Buried for millennia in the peaty soil of the Brière marshes, I awake and am reborn. Black gold, supremely noble, I put myself in the hands of the artisan cutler for my reincarnation. By his efforts and sweat, he tore me from my slumber. I graciously concur while he exalts me with his passion and precision. He crafts me, transforms me and transcends me.
Born oak 5,000 years ago, today I am Morta.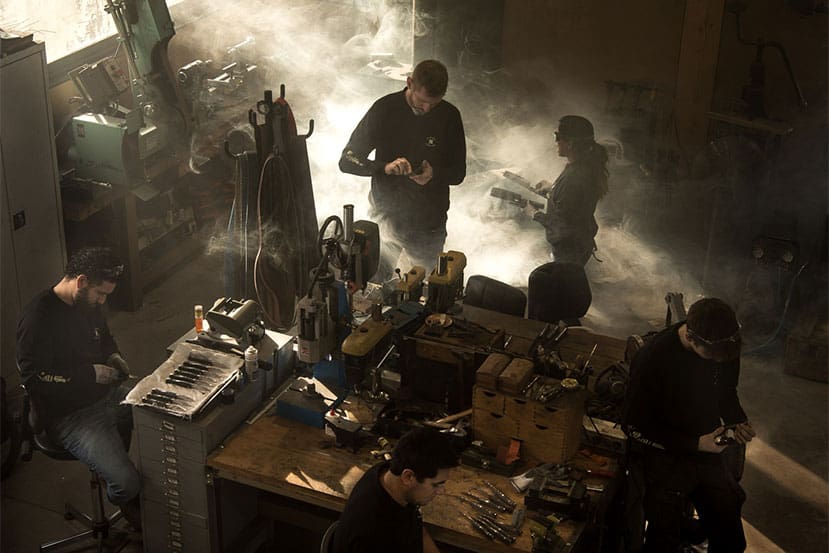 Atelier JHP
Atelier JHP is above all a team. A team of cutlers devoted to their craft, who pour a piece of themselves into each product. Special attention is given to our artisanal cutlery production, but despite the seemingly cool ambiance and the sound of old blues, the work Vimala, Aymeric, Pierre and JHP do is intensive. All under Rio's benevolent eye of course!
The location is also a slightly magical, with machines and all the tools of artisanal cutlery rubbing shoulders with an old club sofa, improbable guitars and even Léon's kitchen.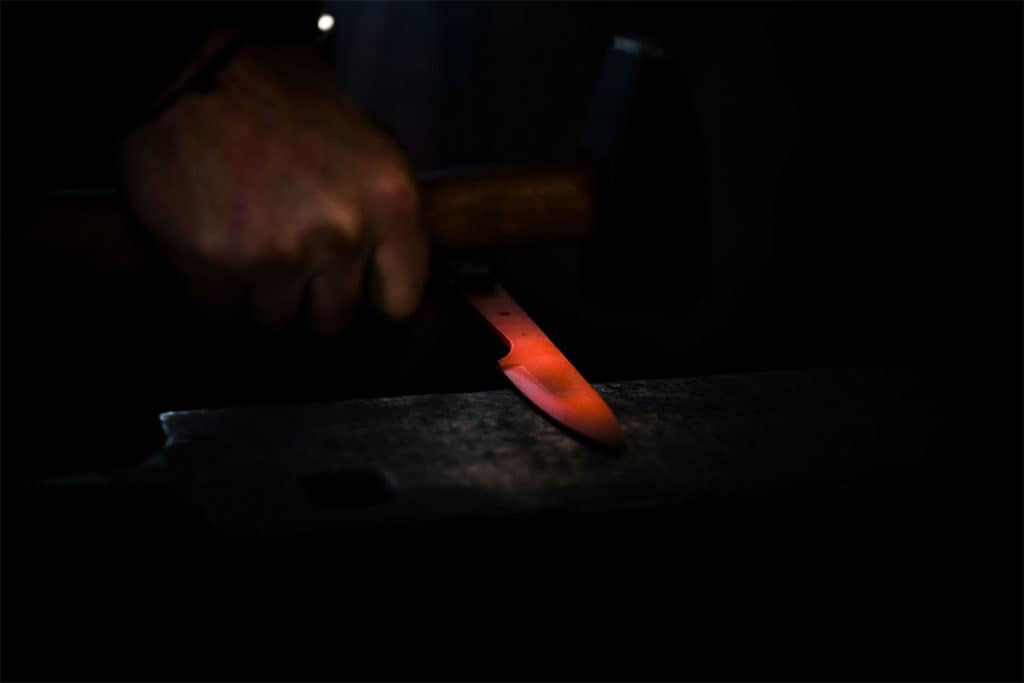 The art of cutlery
Symbol of the connection with nature, the knife was the first tool of Homo Erectus over a million years ago, and it still accompanies modern man in his daily life. A vector of the imaginary and history, it combines metal and wood, two children of the Earth. How ? By subtly combining woodwork, mechanics, metallurgy and design. The recipe ? Equal doses of folly and enthusiasm. Supported by Morta, unique to Brière, the knife stamped JHP universalizes the art of cutlery. It reconciles work that demands strength with the strength of a team in one workshop.